CREID Coordinating Center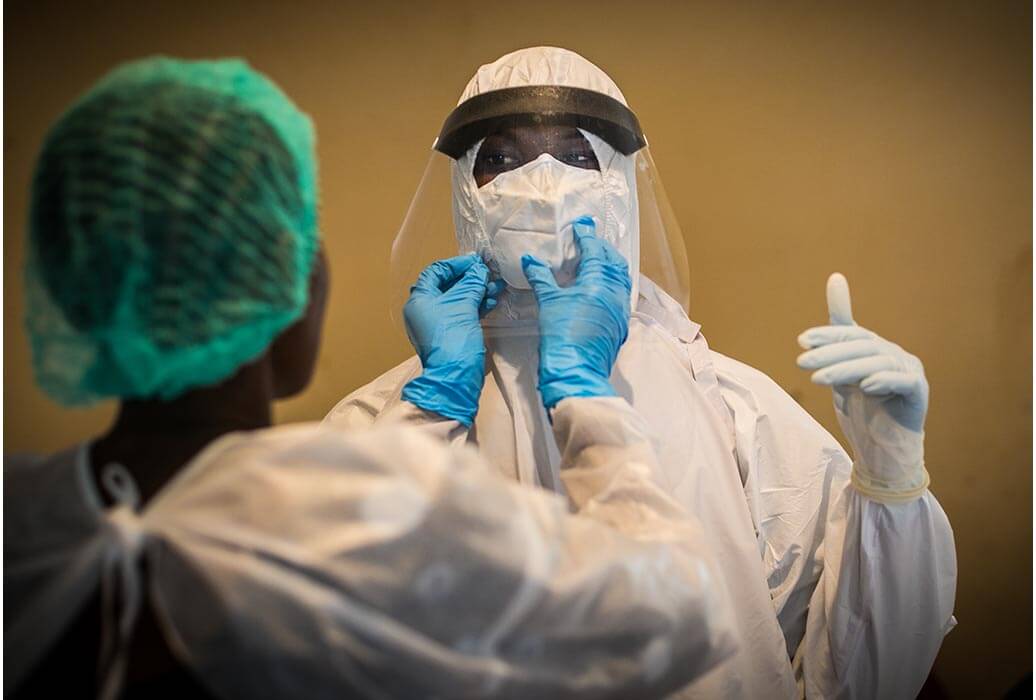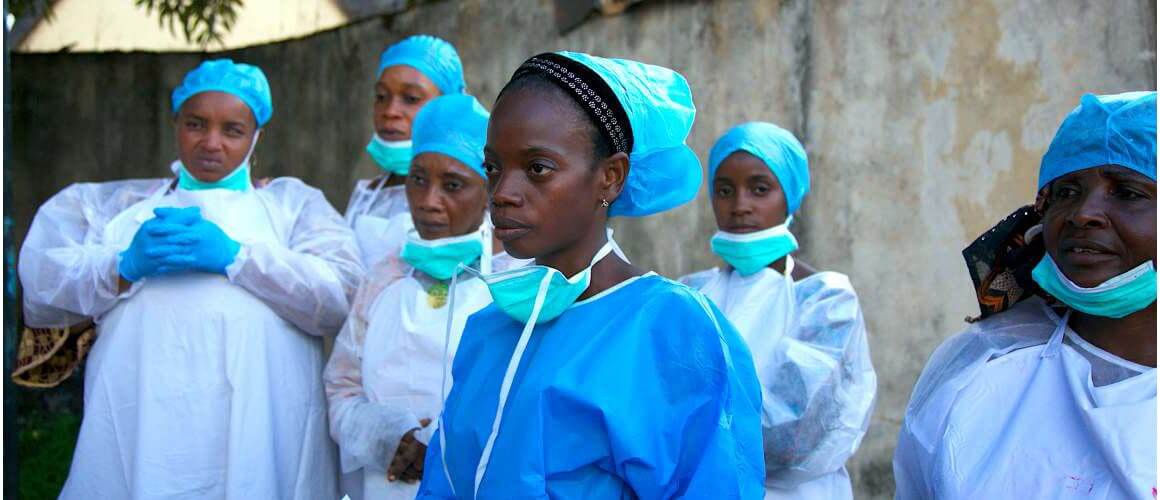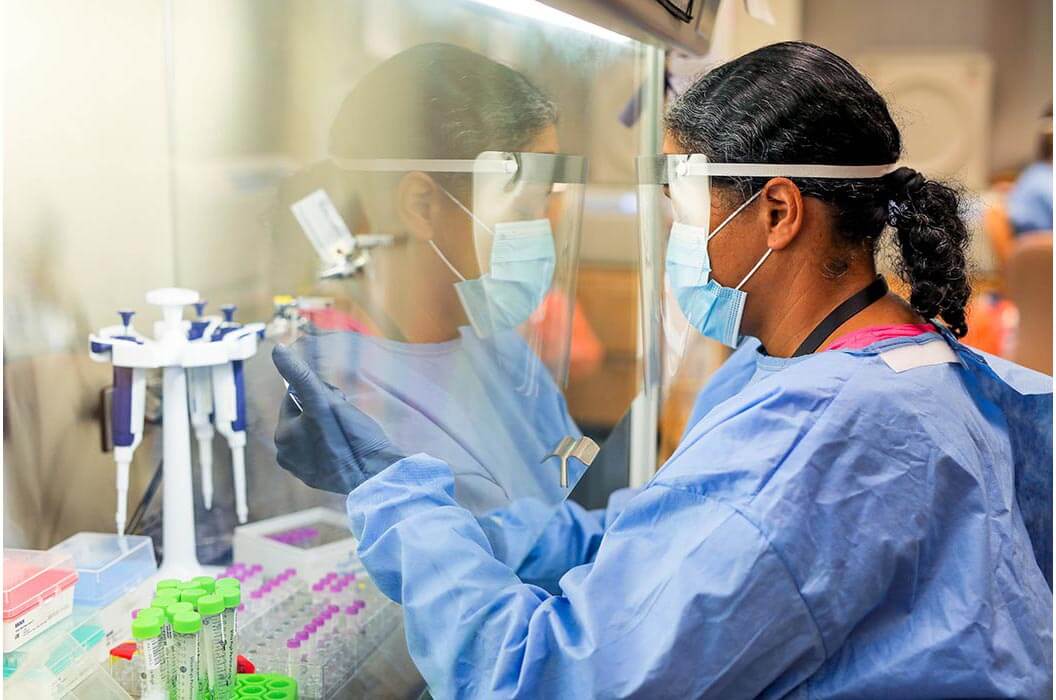 The CREID Coordinating Center is a partnership between RTI International (RTI) and Duke University's Human Vaccine Institute (DHVI). Serving as the operational hub for the CREID Network, the RTI-Duke Coordinating Center team offers expertise in supporting administration and management of data and scientific programs. The CREID CC has extensive experience in international outbreak research response, including field experience responding to complex outbreaks. The team will maintain and grow existing relationships with domestic and international collaborators, including Ministries of Health (MOHs) and local research institutions. Additionally, the team will facilitate and coordinate relevant outreach to engage new partners.
To accomplish their mission, the CREID Coordinating Center provides scalable administrative and management systems, processes, and resources which will build the necessary infrastructure to promote CREID-Network research and carry out core functions during inter-outbreak periods. The CREID CC can also be enhanced and expanded to strengthen research surge response activities during outbreaks.
This Coordinating Center is supported by the National Institute of Allergy and Infectious Diseases of the National Institutes of Health under Award Number 1U01AI151378
Principal Investigator (Contact)
Donald Brambilla, PhD
Donald J. Brambilla is a statistician at RTI with more than 30 years of experience in epidemiological investigations and clinical trials. Additionally, he has served as the Principal Investigator and lead statistician for the National Heart Lung and Blood Institute (NHLBI)-funded Data Coordinating Center (DCC) for Recipient Epidemiology and Donor Evaluation Study-III (REDS-III) since 2011. In this role, he has collaborated with REDS-III investigators on numerous studies of transfusion safety, donor recovery following the donation process, and other issues in blood banking and transfusion medicine.
Prior to joining RTI, Dr. Brambilla was the senior statistician for a 5-year, National Institute on Aging-funded, prospective study on the health of middle-aged women in Massachusetts, and for the NHLBI-funded DCC for the Cooperative Study of Sickle Cell Disease, a prospective study of over 2,000 patients to characterize the clinical course of sickle cell disease and risk factors for acute sickle-related events. As co-principal investigator and Senior Statistician for the National Institute of Allergy and Infectious Diseases (NIAID)-funded data coordinating center for the Women and Infants Transmission Study, he provided statistical support for studies of risk factors for HIV transmission from mother to child during pregnancy and delivery, along with studies of disease progression in the HIV-infected infants.
Project Director, Administration and Communication Team Lead
Gretchen Van Vliet, MPH
Gretchen Van Vliet is a senior public health project director at RTI with more than 20 years of experience in public health, global health, educational programs, research, administration, management, and communications. She is skilled at facilitating and coordinating complex, interdisciplinary research projects and programs in public health and higher education. She has a primary focus on global health, including HIV and other infectious diseases, maternal and child health, noncommunicable diseases, workforce development, and health communication.
Ms. Van Vliet jointly leads a Global Health Security strategic initiative representing RTI on the Global Health Security Agenda Consortium Steering Committee and the Global Health Council Global Health Security Roundtable. She has short-term international experience in China, Ethiopia, France, Kenya, Malawi, Senegal, South Africa, Thailand, and Vietnam. In addition to her role at RTI, Ms. Van Vliet is an Adjunct Assistant Professor at the UNC Gillings School of Global Public Health.
Outbreak Research Response Team Lead
Pia MacDonald, PhD, MPH, CPH
Pia MacDonald is a senior director and senior research epidemiologist at RTI International with 25 years of experience in epidemiologic research and public health, both nationally and internationally. Her work focuses broadly on infectious disease epidemiology, surveillance and outbreak investigation, public health preparedness systems, global health security, and public health workforce epidemiologic capacity development. Emerging and re-emerging infectious disease pathogen experience includes anthrax, Ebola, Zika virus, Shigella, Salmonella, E. coli, Listeria monocytogenes, Hepatitis A, West Nile virus, eastern equine encephalitis, influenza (avian and H1N1), and group A Streptococcus. She has international work experience that began as a Peace Corps volunteer in Thailand, and followed with projects in East and West Africa, Latin America, Europe, Asia, and the United States.
Dr. MacDonald is the author of more than 70 peer-reviewed publications and a book titled, "Methods in Field Epidemiology." In addition to her role at RTI, Dr. MacDonald is an Adjunct Associate Professor in the Department of Epidemiology at the University of North Carolina at Chapel Hill.
Data Capture and Harmonization Lead
Nathan Vandergrift, PhD
Nathan Vandergrift, PhD is a senior research statistician at RTI with more than 15 years of experience in collaborative research. He has led statistical teams covering diverse study areas including public health-related infectious disease, translational medicine, and vaccine development and treatment as well as pharmaceutical clinical trials, education and child development. His areas of statistical expertise include structural equation modeling, nonlinear and linear mixed-effects modeling, generalized linear models, nonparametric statistics, missing data, and statistical matching.
Dr. Vandergrift is currently the statistical lead for the HEALing Communities Study (HCS, the NIDA research effort into methods to decrease opioid overdose deaths) and leads the Statistics and Data Analysis Workgroup for the HCS consortium. These collaborations have resulted in publications accepted to highly regarded peer-reviewed journals. Before joining RTI, Dr. Vandergrift served as the Director of Biostatistics for the Duke Human Vaccine Institute and the Center for HIV/AIDS Vaccine Immunology & Immunogen Discovery (CHAVI), and also served as the Statistics or Analytical core lead for several center grants including the Collaboratory of AIDS Researchers for Eradication (CARE).
Principal Investigator and Biorepository Harmonization Lead
Tony Moody, MD
Tony Moody, MD is an Associate Professor in the Department of Pediatrics, Division of Infectious Diseases and the Department of Immunology at Duke University Medical Center. Dr. Moody is the Director of the Laboratory of B cell Immunotechnology at the Duke Human Vaccine Institute (DHVI).
Dr. Moody is also the Director of the Center for HIV/AIDS Vaccine Immunology (CHAVI) DHVI Repository that provides support for the collaborative work occurring at DHVI and with its many collaborators around the world by providing processing, shipping, and inventory support for a wide array of projects. Additionally, Dr. Moody is the Principal Investigator of the new Duke Collaborative Influenza Vaccine Innovation Centers (CIVICs) Vaccine Center, where he leads a diverse team of collaborators at multiple institutes to conduct preclinical immunology and virology research to identify potential influenza vaccine candidates.
In addition, research in the Moody lab is focused on understanding the B cell responses during the earliest stages of infection of multiple diseases, including HIV, influenza, and syphilis, as well as investigating autoimmunity. The lab has become a resource for human phenotyping, flow cytometric characterization, staining and analysis at DHVI.
Lab Oversight and Harmonization Lead
Greg Sempowski, PhD
Dr. Sempowski is the Director of the Duke Global Health Research Building, a division of the Duke Human Vaccine Institute. This state-of-the-art Regional Biocontainment Laboratory (RBL) was built with funding from the NIH to support basic research to develop drugs, diagnostics and vaccines for emerging/reemerging infections and biodefense. The Duke RBL has a comprehensive safety and operations program to provide the Duke and Research Triangle Park (RTP) communities' biocontainment facilities for BSL2, BSL3, and Select Agent research. The facility is home to a portfolio of sponsored research programs focused on biosafety and biopreparedness, vaccine and therapeutic development, host response and immune monitoring, and assay proficiency and quality assurance.
Dr. Sempowski's research program focuses on immune deficiency associated with aging and radiation exposure. Dr. Sempowski is highly collaborative and works closely with investigators across the US, Europe, Australia and Japan and is internationally recognized as a thought leader in thymic aging, immunosenescence and multiplex biomarker analysis. For the CREID Network, Dr. Sempowski and team will focus efforts to harmonize assays across Research Centers.
Duke Project Manager, CREID CC
Hilary Bouton-Verville, PSM
As Program Lead for the Duke CIVICs Vaccine Center, Hilary oversees all programmatic aspects for the DHVI's pre-clinical activities. She ensures milestones and deliverables are met on time, all activities performed are within scope of the program, financial expenditures are compliant, and communication, including planning and data-sharing, is seamless among all collaborators. Hilary has 13 years of experience as a pre-clinical laboratory manager prior to transitioning to program management. She has contributed to the successful management of multiple federal and foundation grants and contracts focusing on discovery science, including the NIH's Center for HIV/AIDS Vaccine Immunology (CHAVI) grants and Bill and Melinda Gates Foundation (BMFG) grants.