CREID Pilot Research Program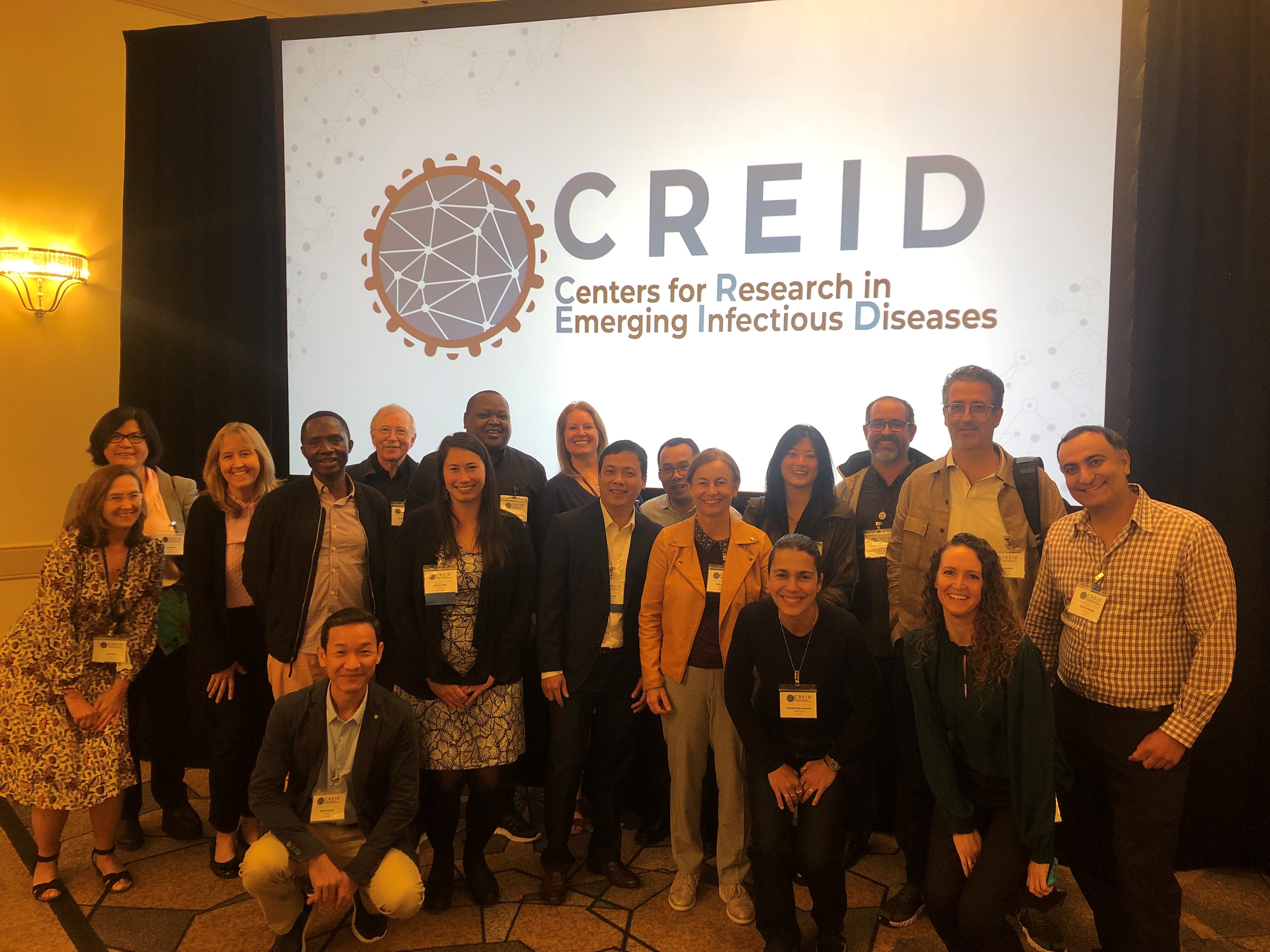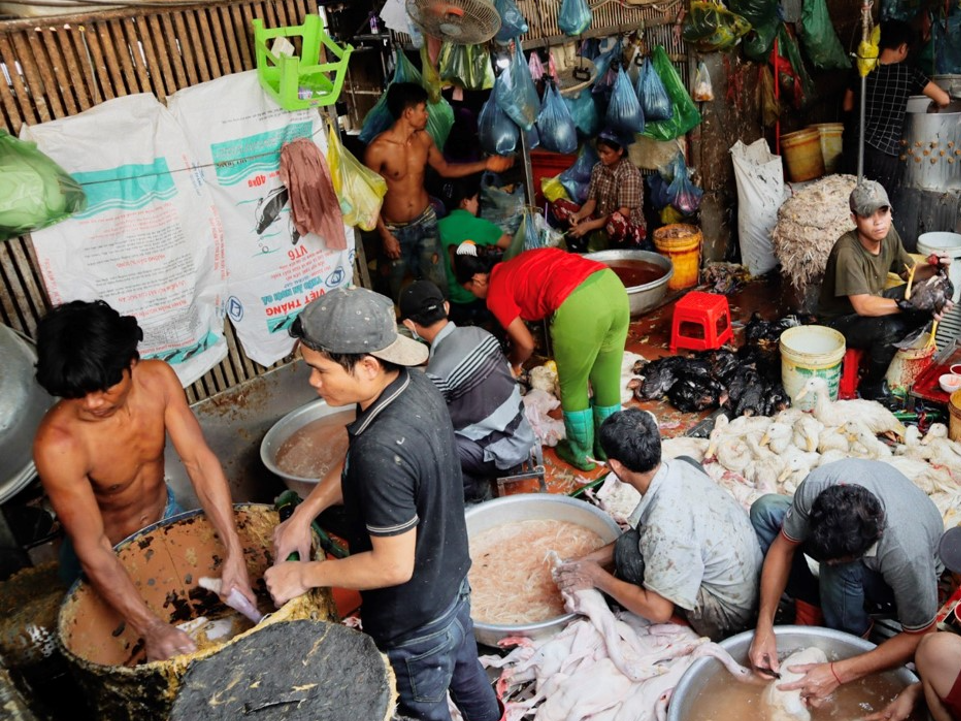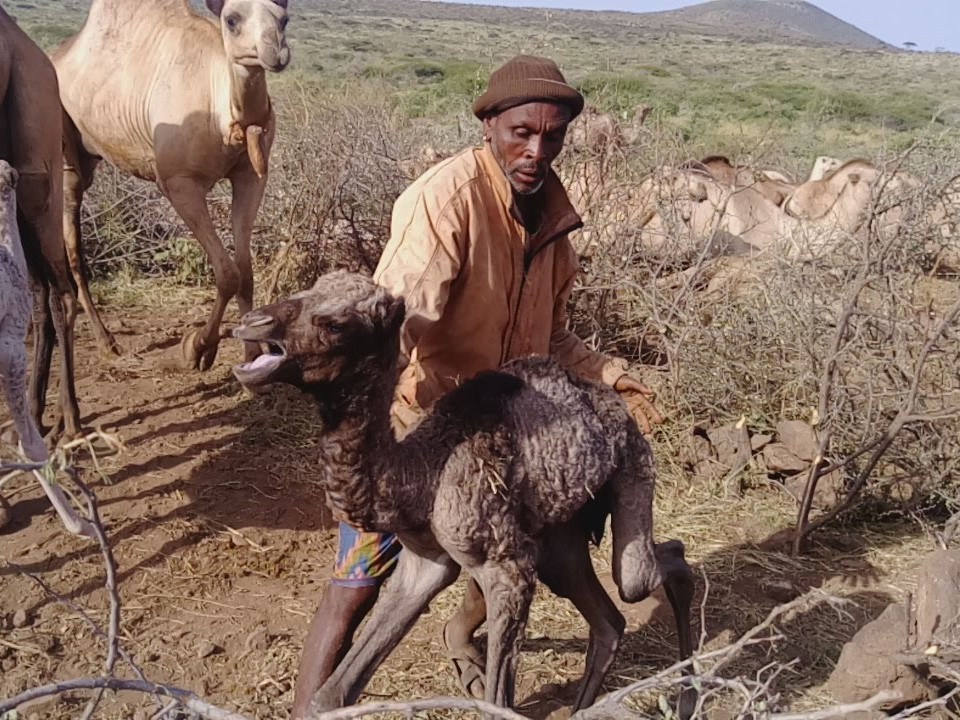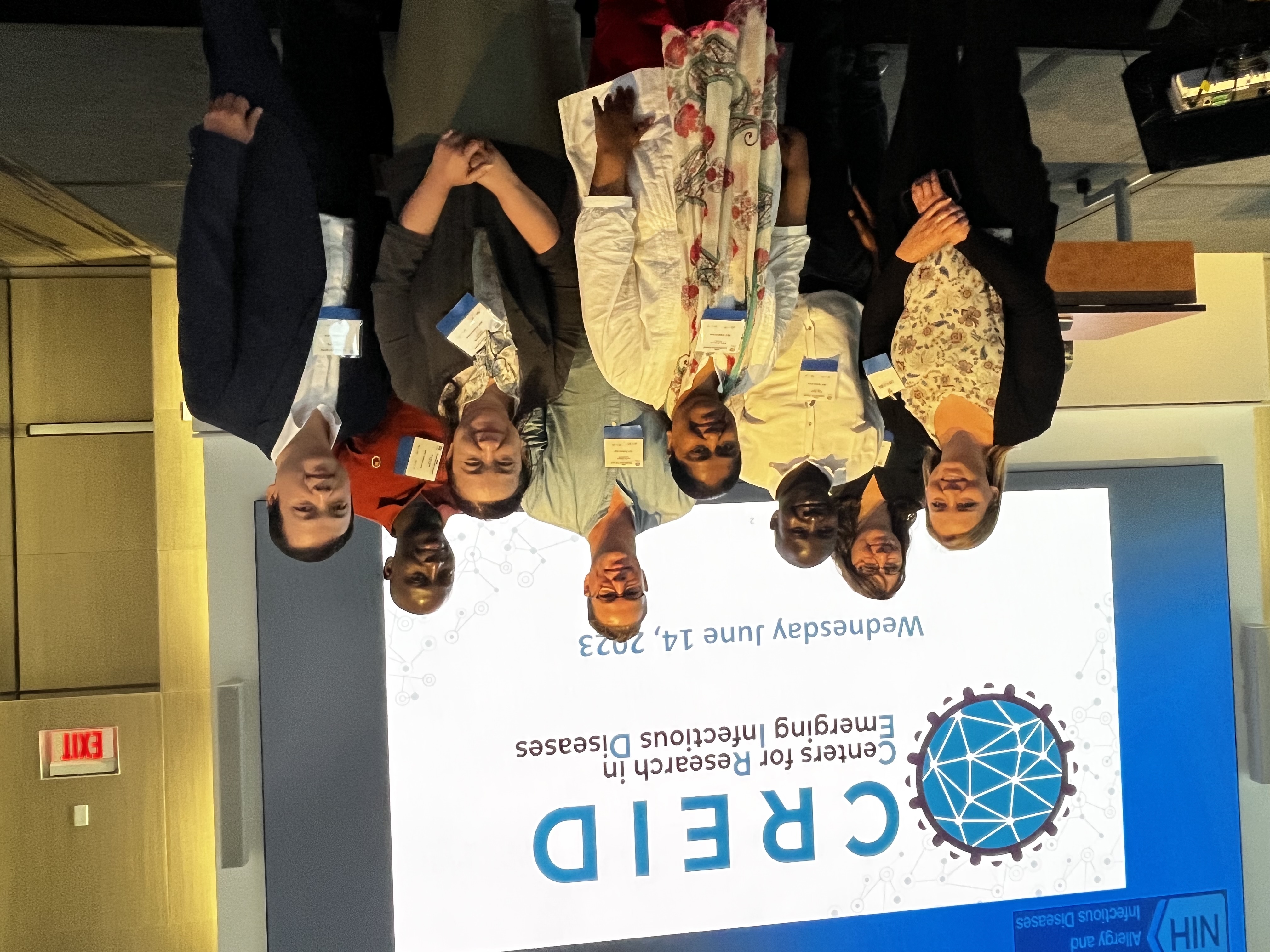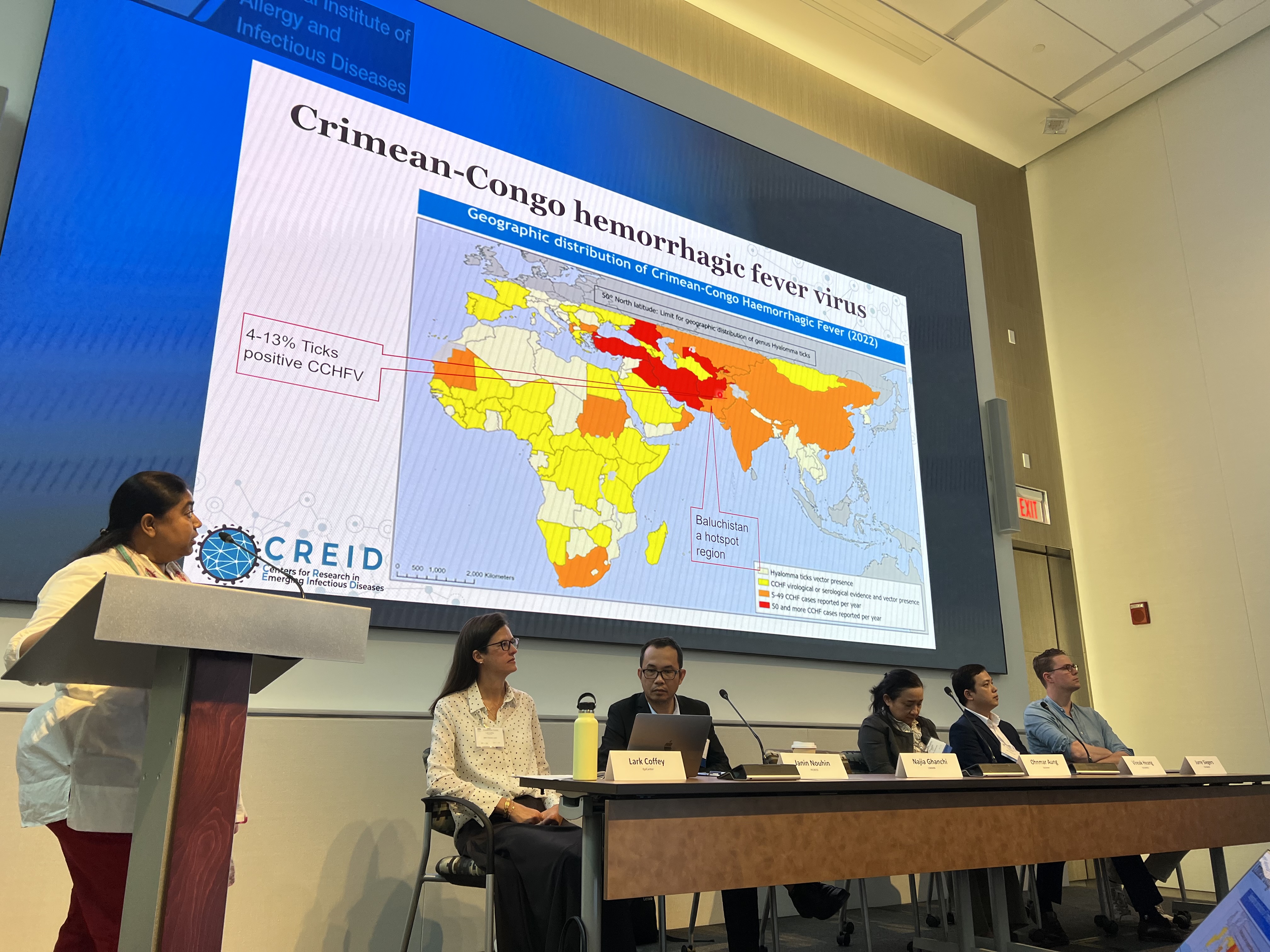 The CREID Network Pilot Research Program supports, trains, and mentors the next generation of emerging infectious disease researchers. This program helps develop capacity for emerging infectious disease research around the world through the performance of scientific research projects.
Scientific research project topics could include but are not limited to studies on pathogen transmission, emergence, or maintenance in an ecosystem; pathogenesis; characterization of viral antigens; phylogenetics; viral diversity; sociological or behavioral influences on emerging or reemerging viral diseases; development of reagents and diagnostic assays to improve detection of emerging pathogens; and studies aimed at detailing human immune responses to new or emerging infectious agents. Preliminary data are not required.
The CREID Pilot Research Program is designed for researchers who are in the early stage of their careers, including applicants from lower- and middle-income countries (LMICs) who are poised to lead research studies and postdoctoral fellows and investigators who fit within the NIH definition of New Investigator AND who establish a collaboration with one of the ten CREID Research Centers. Each CREID Research Center can support three applications for submission for each round of applications and each applicant must collaborate with at least one of the ten CREID Research Centers.
The CREID Coordinating Center administers and oversees the Pilot Research Program. Three rounds of awards have been made to early career investigators from around the world and across all continents (see CREID Network Map). The next Call for Applications will be available in fall 2023 with anticipated awards announced in spring 2024.
For questions: info@creid-network.org
2021 Pilot Research Program Awardees
PI(s) and Institution(s)
Award Title
Pathogen
Country
Research Center
Issa Abu-Dayyeh, PhD
Biolab Diagnostic Laboratories
Development of a real-time pathogen surveillance system in Jordan

SARS-CoV-2

Jordan

WARN-ID

Daniel Moura de Aguiar, DVM, PhD
Federal University of Mato Grosso
Revealing vector species with potential to mediate pathogen spillover from wildlife to livestock in the Pantanal

Arboviruses

Brazil

CREATE-NEO

Nguyen Van Cuong, DVM, PhD
Oxford University Clinical Research Unit
Mixed-species farming, viral diversity, and risks of cross-species transmission in the Central Highlands of Viet Nam
Zoonoses
Coronaviruses
Paramyxoviruses

Viet Nam

EID-SEARCH

Betania Drumond, PhD
Federal University of Minas Gerais
Investigation of the spatiotemporal dynamics and ecological drivers of enzootic arboviruses circulation in non-human primates in Minas Gerais state/Southeast Brazil
Yellow Fever
Mayaro Virus

Brazil

CREATE-NEO

Bronwyn Gunn, PhD
Washington State University
Defining antiviral humoral immunity against SARS-CoV-2 in Kenya

SARS-CoV-2

Kenya

CREID-ECA

Robert Langat, PhD
University of Nairobi
Janin Nouhin, PhD
Pasteur Institute of Cambodia
Hantavirus detection and characterization in rodents and human seroprevalence study in Cambodia

Hantavirus

Cambodia

PICREID
2022 Pilot Research Program Awardees
PI(s) and Institution(s)
Award Title
Pathogen
Country
Research Center
Ohnmar Aung, MA
Nature Conservation Society Myanmar
Investigation of ecological drivers of sarbecovirus spillover in Myanmar and Nepal

Coronaviruses

Nepal
Myanmar

EpiCenter

Stephanie Seifert, PhD
Washington State University
Surveillance for known and novel viruses with zoonotic potential at the interface between humans and livestock in Kenya

MERS-CoV

Kenya
US

CREID-ECA

Isaac Ngere, PhD
Washington State University – Kenya
Laura Dickson, PhD
University of Texas Medical Branch
Characterization of the mosquito microbiome and its role in arbovirus emergence and maintenance in Senegal

Arboviruses

Senegal
US

WAC-EID

Alioune Gaye, PhD
Institut Pasteur de Dakar
Jurre Siegers, PhD
Institut Pasteur of Cambodia
In the air tonight: Metagenomic pathogen discovery as tools in pathogen surveillance

Pathogen Surveillance

Cambodia

EID-SEARCH

Vireak Heang, MS
Institut Pasteur of Cambodia
Najia Ghanchi, PhD
Aga Khan University
Vector surveillance in context of urban transmission and spread of Crimean-Congo Hemorrhagic Fever Virus (CCHFV)

Crimean-Congo Hemorrhagic Fever Virus

Pakistan

UWARN
2023 Pilot Research Program Awardees
PI(s) and Institution(s)
Award Title
Pathogen
Country
Research Center
Ngu Njeu Abanda, PhD
Centre Pasteur du Cameroon
Reconstructing historical patterns of arbovirus transmission in Cameroon using serological data

Arboviruses

Cameroon

WAC-EID with
PICREID
Maria Martin, PhD
Instituto Nacional de Enfermedades Virales Humanas
Pathogenic mammarenavirus and orthohantavirus in Argentina
Arenavirus
Hantaviruses

Argentina

WAC-EID with
CREATE-NEO
Carina Sen, PhD
Instituto Nacional de Enfermedades Virales Humanas
Christian Ranaivoson, PhD
Association Ekipa Fanihy
Development of a comprehensive serological, molecular, and genomic surveillance platform for potentially zoonotic bat-borne viruses in Madagascar

Henipaviruses

Madagascar

CREID-ESP

Miguel Garcia Knight, PhD
National Autonomous University of Mexico
Virome diversity across ecological niches in mosquito vectors

Arboviruses

Mexico
Uganda
EpiCenter with
WAC-EID
Francesca Falconi Agapito, PhD
Universidad Peruana Cayetano Heredia
Application of mNGS to identify etiologies of acute undifferentiated fever in the Peruvian Amazon

Viruses causing acute undifferentiated febrile illnesses

Peru

EpiCenter

Phillippe Selhorst, PhD
Institute of Tropical Medicine Antwerp
Bianca Bratuleanu, PhD
Iasi University of Life Sciences
Arbovirus discovery and surveillance in Danube Delta Biosphere Reserve, Romania

Arboviruses

Romania
France

PICREID

Sarah Temmam, PhD
Institut Pasteur
Momoh Mambu, PhD
Kenema Government Hospital
Cellular immune responses to rVSVDG-ZEBOV-GP vaccination in Ebola survivors in eastern Sierra Leone

Filoviruses

Sierra Leone

WAC-EID with
WARN-ID,
CREID-ECA,
CREATE-NEO
Nell Bond, PhD
Tulane University